Our solutions are trusted by leading global enterprises. Loved by customers.
Go from frustrating chatbots to delighting your customers with
Implement your chatbot in the language of your preference and start realising ROI from day 1 with DocBrain's website extraction and powerful process automation flows coupled with ChatGPT.

DocBrain + ChatGPT
By Enterprise Bot
Without DocBrain
"Hard to restrict ChatGPT to your Enterprise Data!"
"Slow integration, long setup time, and delayed support!"
"Numerous deployment challenges and highly complex to build!"
"Hard to overcome issues around data privacy and traceability of responses !"
"High-maintenance & resources draining!"
With DocBrain
"We moved from Intent based approach to DocBrain and it changed our life."
"We were able to deflect 23% of contact ceter activity using Enterprise Bot."
"We were able to reduce the overall development costs by at least 30%."
"We were able to deploy a Healthcare chatbot that could converse contextually on our website with no resource effort and in under 4 weeks using DocBrain."
We heard you. We made ChatGPT for Enterprises easy. No more time-consuming intents and triggers.
Go-live in days by automatically extracting information from your website.
Boost ROI with process automation flows on high frequency queries.
No more maintenance costs with the automatic sync between website and the knowledge base.
Our first-in-the-industry solutions, DocBrain, takes off the mundane job of entering 1000s of intents and helps you focus on the business-impacting integrations and flows.
Leading enterprises trust Enterprise Bot
for a reason.
Read how we helped generated delightful customer experience with our smart and easy-to-implement AI chatbot solutions.
"Most Agile and Accurate Automation Suite"
Most discussions and solutions offered by the team at Enteprisebot were upto mark and exceeded expectations. It saved our cost by over 60% y-o-y.
Administrator in Apparel & Fashion
Digital Marketing Manager, Financial Services
Read full review on G2
"Great for customer care support"
The click bot helped us to give real-time answers to our new clients on the website and social media (Facebook). The process of creating (conversation's flow, content, translations, etc...) a chatbot is time-consuming, but we were able to implement our click bot just in time for the launch of our financial product thanks to the support of the Enterprise Bots team.
Gloria M.
Digital Marketing Manager, Financial Services
Read full review on Capterra
"A wonderful solution from a wonderful company"
Quick turnaround time in delivering a working solution. The solutions grow with our needs and the team supports us when needed.
Martin W.
CIO
Read full review on Capterra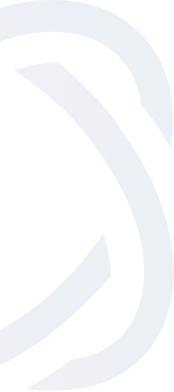 Interested in similar benefits for your ENTERPRISE?
Book a free demo
to see how DocBrain can delight your customers and transform your CX forever.
Leverage the power of AI today, win your customers trust and boost your sales today!
Book a free demo